Ms.P.Jesvanthy,MBA (FINANCE & HUMAN RESOURCES) –BATCH 2013-15
IT-Recruitment Consultant
IKYA HUMAN CAPITAL SOLUTIONS(Division of Quess Corp),Trichy
Feeling very happy and proud to be alumni of Saranathan. My earnings in that great 2 years is all about "learnings" . The environment which I studied is now very helpful to face the corporate environs
Updated As on 28-July-2016
Ms.S.Sujatha,MBA (FINANCE & HUMAN RESOURCES) –BATCH 2013-15
IT-Recruitment Consultant
IKYA HUMAN CAPITAL SOLUTIONS(Division of Quess Corp),Trichy
If almighty gives me a chance to go to my MBA days, it would be a great pleasure for me. Won many prizes in inter collegiate competitions which gave me a lot of exposure , and all those credits goes to saranathan
Updated As on 28-July-2016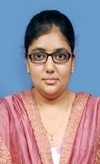 Ms.K.Virthika ,MBA (FINANCE & HUMAN RESOURCES) –BATCH 2013-15
Non IT-Recruitment Consultant
IKYA HUMAN CAPITAL SOLUTIONS(Division of Quess Corp),Trichy
Two years of MBA is very memorable for me forever . Saranathan provided me a learning ambience and developed my knowledge in Human Resources Platform
Updated As on 28-July-2016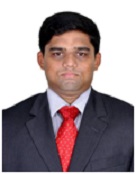 Mr.S.Gugananthan ,MBA (FINANCE & MARKETING) –BATCH 2009-11
CERTIFIED CONSULTANT FOR SAP-FINANCE
"ASSOCIATE CONSULTANT"- Back Office Associates , Hyderabad.
I Can Say that my life was groomed professionally in the 2nd Innings. Undoubtedly my 2nd Innings started after Joining Saranathan. I augmented my Finance skills after joining here and now iam a Certified SAP Consultant. Thanks to Saranathan
Updated As on 24-May-2016
Mr.K.Azhar Ismail,MBA(HUMAN RESOURCES & MARKETING) BATCH 2013-15
Process Analyst -Royal Bank of Scotland. Chennai.
The potency of my skills was sharpened by the faculty members of Saranathan. Basically I was a Mechanical Engineer and I am very sound in technical side. After Joining MBA in Saranathan, I got tuned in soft skils and public speaking. I feel that I am sharp in both the sides." It was a great days, while I studied in Saranathan.
Updated As on 24-May-2016
Mr.M.Anandakumar ( Human Resources & Marketing) Batch 2010-12
Senior executive HR - Sundaram Finance Ltd Chennai.
Apart from education , Saranathan trained me in grooming my knowledge. "Out of Box" thinking was encouraged by my eminent faculty members. Extra curricular activities like Research Paper presentations and Finance games deepen my intellectual capacity even more.
Updated As on 24-May-2016
Mr.V. PRASANNA, MBA (Human Resources & Marketing)
Territory Sales Manager, Erode Division- Exide Industries Ltd.
MBA in Saranathan endowed me a platform to improve my managerial competence. Not only in Academics, I sharpened my technical and analytical skills in the span of 2 years. Personally for me, Saranathan is a paradise for management education.
Updated As on 19-May-2015
Mr.K.RAJMOHAN, MBA (Finance & Marketing)
Officer, City Union Bank, Chennai.
MBA Programme in Saranathan in Unique and its give a blend on both theoretical and practical implications on management perspective. One can have a paradigm shift in their traits after completing the course.
Updated As on 19-May-2015
Mr.P.Guru Dev, MBA ( Human Resources & Marketing)
Sales Officer –Southern Region- ITC (Indian Tobacco Company )
Saranathan provided me a quality MBA program at an affordable cost with intensive academia practices. Case Studies, Group Discussions & Other management games helped me to shape my personality on the whole. Thanks to Saranthan.
Updated As on 19-May-2015
Mr.S.Bharath, MBA ( Operations & Marketing)
Assistant Manager-Purchase, Egston Electronics India Pvt Ltd,Trichy.
I got everything in my professional life after stepping into Saranathan. Honed my Management skills in the 2 years of study. I have gifted with eminent faculty, peers group and so on.
Updated As on 19-May-2015